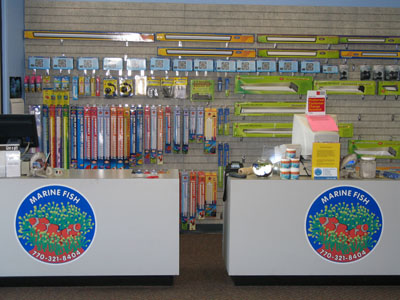 Supplies and Accessories
You'll find a complete selection of both saltwater and freshwater aquarium accessories to get those aquariums looking great !
As your emersion in this hobby continues, so does your need for a one stop shop for all your consumables and supplies. At Premier Aquatics we inventory Metro Atlanta's largest selection of supplies. From the very basic to advanced, Aquariums to Zooplankton; all of your needs are inventoried and available for your immediate satisfaction. We strive to acquire the latest gadgets as soon as they are available; having these new items to "touch and feel" is invaluable as your system evolves. Should you not find what you are looking for, ask an associate about our "Meet your needs guarantee*". Remember you will find everything you are looking for at: Premier Aquatics.
We stock everything you could possibly need for your Aquarium, From Metal Halide Lighting, Power Compacts, Chillers, UV Sterilizers, protein skimmers and more !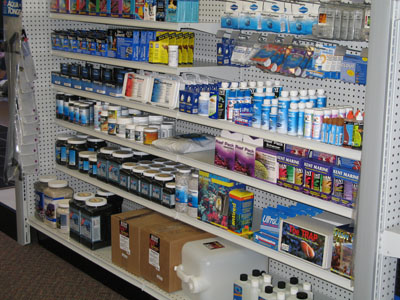 *With today's busy schedules and demands on our time, searching for a product or part can be frustrating and time consuming. At Premier Aquatics , we pride ourselves on our selection and depth of inventory. It is important to us that each and every consumer find there wants at their fingertips within our walls. Should we not have what you need in stock, and we are able to get it in a timely manner, we will extend a special order price of 20% off of our normal price and an immediate phone call when the item arrives.


Due to this aggressive pricing policy, we are unable to connect this policy with any other promotions or discounts.